Intelligence and insights for the smart-home industry
March 2021
Welcome to Plume IQ, our reveal of data-driven intelligence and consumer insights from more than 2.5 billion connected devices, and over 55 million locations, managed by Plume's cloud platform.
The rise of smart fitness devices
Plume data reveals a significant growth in data consumed by connected fitness equipment when compared to other in-home devices associated with more sedentary lifestyles. Data usage for smart TVs and media players grew just 38% and 16% over the 6-month study period, however, neither came close to the increases for smart bikes and smart trainers which returned 83% and 79% growth in consumption. Plume households are literally switching couches for Peloton bikes!

Other Plume news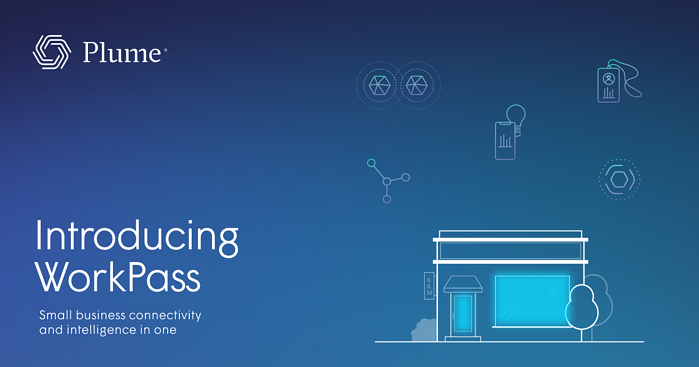 A boost for small businesses
We're delighted to announce the global availability of WorkPass – a first-of-its-kind suite of intelligent services and management tools purpose-built for the needs of Small Business Owners (SBOs). Working seamlessly with Plume's existing suite of data-rich and cloud-delivered back-end tools, WorkPass brings an immediate opportunity for CSPs to grow their service portfolios.
Read the news release >
Read the blog post >
Watch our CEO's interview with Wi-Fi NOW >

Accessing the smart home
We're delighted to unveil our latest CSP partnership as Access Communications launched Plume's Smart Home Services suite to subscribers in Saskatchewan, Canada. "AccessSmart Wi-Fi+ powered by Plume HomePass is a game-changing technology for Access customers," said Carmela Haines, Chief Operating Officer, Access Communications.
Read the announcement >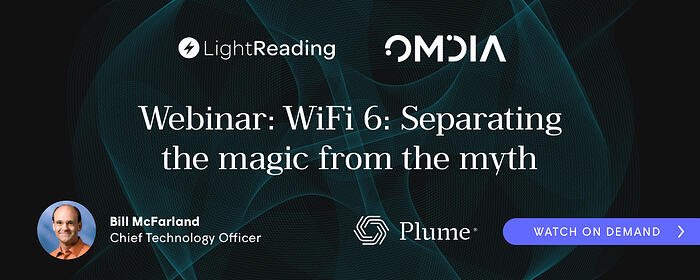 Demystifying WiFi 6
Our educational event series continued as Plume's CTO Bill McFarland joined experts from Light Reading and Omdia to help guide CSPs through the roll-out of WiFi 6. McFarland highlighted why the latest generation tech must be paired with sophisticated cloud control and AI smarts to deliver a truly optimized in-home consumer experience.
Watch on demand >
Register for our next WiFi 6 event >

Case in point
As a company that prides itself on quality of experience, MCTV turned to Plume for assistance to address the volume of WiFi-related customer concerns it was receiving. Our SaaS experience platform helped them transform their business in just six months achieving a 236% increase in subscriber growth rate, and 100% success rate for self-install.
Read the case study >

News round up
Congratulations to our Portugal-based CSP partner NOS, who has secured a prestigious Product of the Year Award for NOS Power Wi-Fi, Powered by Plume HomePass.
Learn more >
We were thrilled to receive a call-out from Liberty Global's Chairman Dr. John Malone in a Kindred Media podcast – "Big fan of a little company called Plume…They invented Smart WiFi. They have real breakthroughs in Smart WiFi."
Watch the podcast >
ReadWrite's Deanna Ritchie reported on the world-wide silicon shortage affecting the global telecoms industry stating that "Plume is paving the way for a new industry standard that could provide some relief."
Read the article >
Was this newsletter useful?